Financial services of Pay+Afternoon
Pay+Later is a financing system is just as quick and easy as a buy with a bank card. You can choose up to a maximum of 12 installments, the number of monthly installments in which you want to finance your purchase.

The recruitment is fully online, without need to file any type of document or paperwork additional. Just fill out a form with your details, we assess your application at the time and the response is immediate. Oh no wait!
Advantages of Pay+Afternoon:
Hiring completely online, no paperwork, and instant.
Possibility of anticipating the payment of some monthly payments. Ahead of the total of the purchase is lowered automatically, the interest to pay.
User area to control the evolution of your dues and to anticipate the payment of dues, if desired.
Application quick in 2 simple steps.
How the application process works?
The hiring process is very fast. Once you have chosen the option to Pay+Afternoon as a method of payment for a minimum purchase of 100€ with a square maximum of 12 installments, just follow these two simple steps:
1.-You choose your dues: to use Pay+Late registration is not required in any site. You must simply choose the number of installments, up to a maximum of 12, (by clicking on the buttons with the symbols "plus" and "minus") and it will calculate the monthly fee automatically.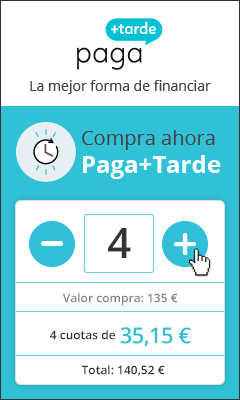 2.-Enter your personal details: you must fill out a small form with your personal data. But don't worry, it is too short! In a matter of seconds you'll know if your financing has been accepted.
3.-In the event that the financing has been approved, you'll need to enter the data of your card and the first fee you will be charged automatically
4.-You will receive an e-mail so that you have a summary of the amount of each of the monthly payments. In addition, in this e-mail will provide you the access to your management dashboard where you can consult all information relating to your financing, as well as advance monthly payments or even your entire purchase.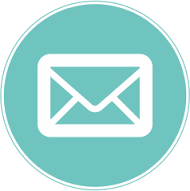 How do I pay the fees?
After paying the first instalment at the end of the application process, the rest of fees will be charged, month to month, your card automatically. Keep in mind that the monthly payments are fixed and equal to each other without additional charges.
For added peace of mind, before each charge, Pay+Afternoon you will notify management by email. You can also see this information in your user area.